The College of Nursing
Aspiring nurse to focus on family care
Kristen Chorzewski '22 plans to use her Spanish language skills to make families more comfortable about their health care.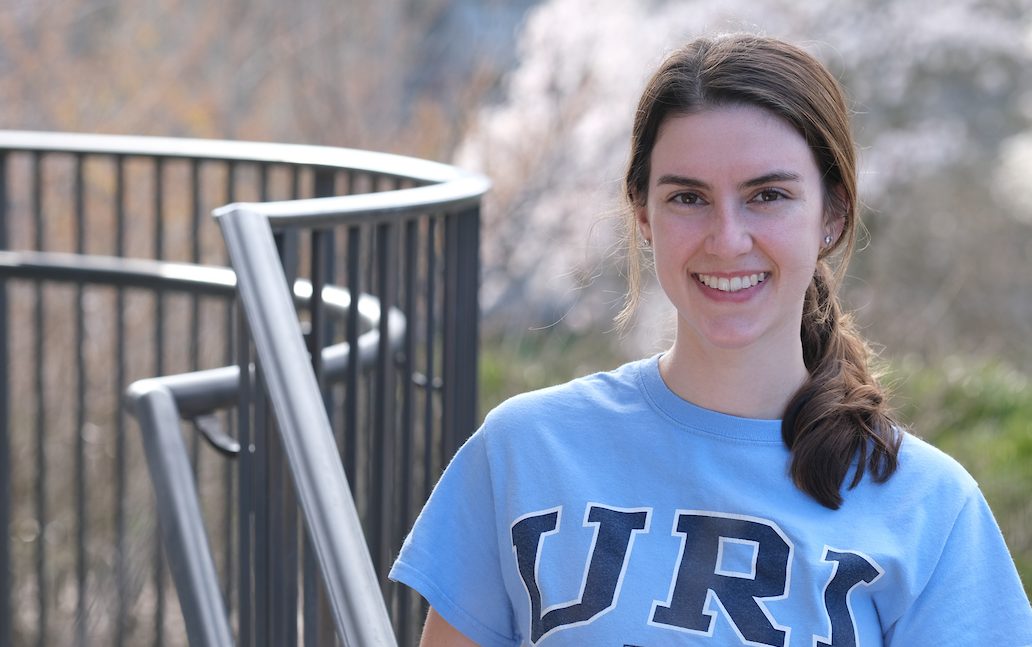 It's a family tradition
For Kristen Chorzewski '22, there's a family affinity for working in health care—her parents are physical therapists, and her older sister is neuro ICU nurse. She considered other options like nutrition and speech language pathology before selecting nursing.
"I am very practical and liked that I could begin my career immediately after four years of college," said Chorzewski. "Nursing combines my strengths and interests. And I chose URI because of the incredible nursing and Spanish programs and the study abroad opportunities. I also loved the beautiful campus by the beach."
Chorzewski, who lives in Concord, New Hampshire, has long dreamed of studying abroad. She had been preparing to study in Salamanca, Spain in the summer of 2021 but COVID interrupted that plan.
"I received a scholarship that makes my final two years at URI more affordable and gave me financial flexibility for my clinicals and a study abroad experience," said Chorzewski.
"I love the clinical experiences I have had, and I have advanced my Spanish speaking, reading, and writing skills. As a nurse, I want to be able to make others feel safe, and my Spanish skills help me care for different types of families."
Chorzewski also is a chemistry tutor in the Academic Enhancement Center, and secretary of URI's new  Global Brigades club. This medical service-based club travels to Honduras to help doctors provide medical services to local citizens.
Chorzewski's drive keeps her focused on the future. "I want to work in women's health or maternity nursing and get my medical Spanish certification," she says. "Eventually I want to become a nurse practitioner."