Anna Robuck is making waves in marine science
Graduate student earns prestigious Switzer Environmental Fellowship
Student Access
Innovative and Distinctive Programs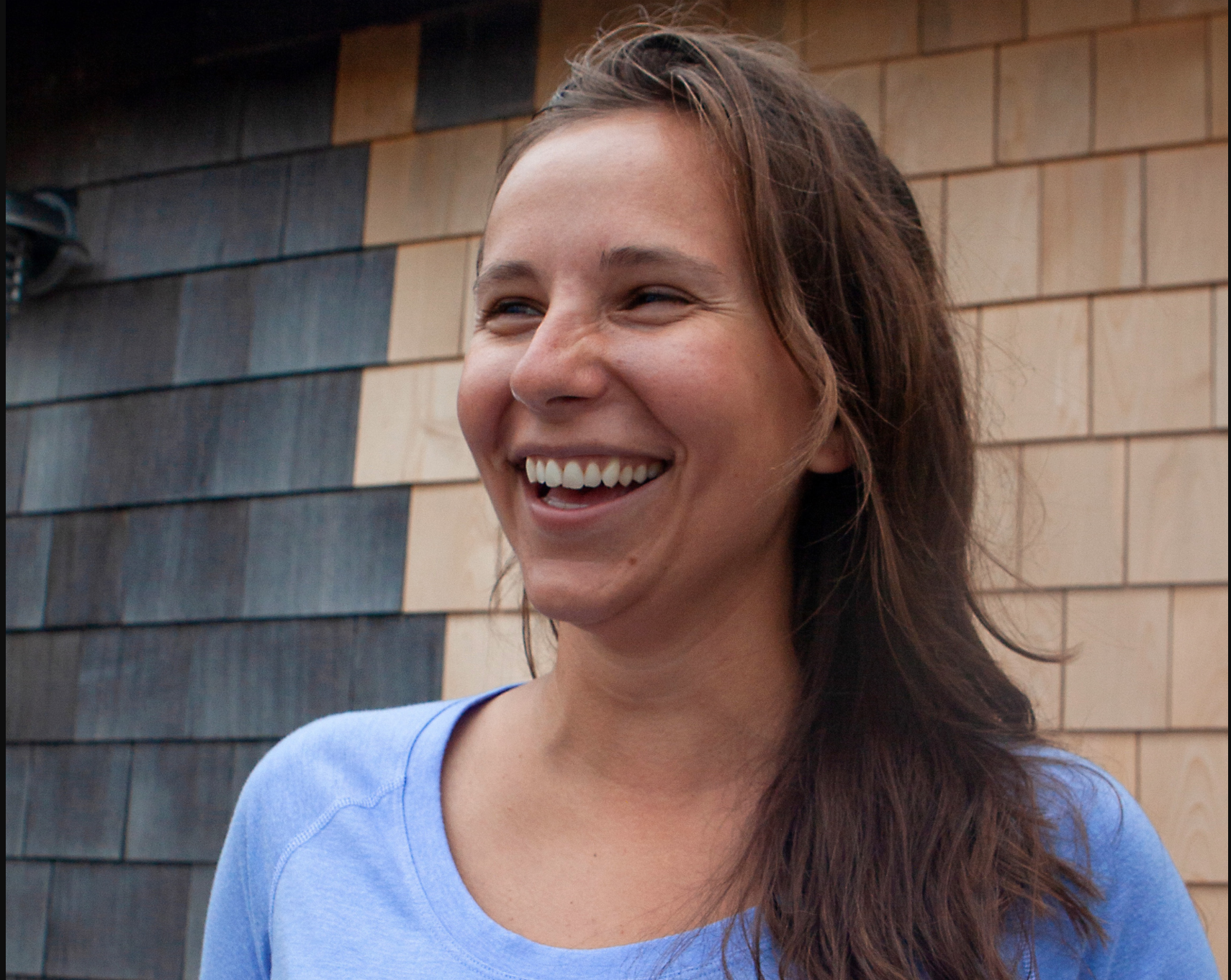 Research to preserve ocean life
Anna Robuck, a Ph.D. candidate at the Graduate School of Oceanography, is passionate about oceans and ­­marine life.
Robuck was one of 20 scholars from across the nation to receive a Switzer Environmental Fellowship. The prestigious fellowship recognizes promising graduate students who focus on environmental improvement and who demonstrate leadership. The award provides $15,000 in research support.
Robuck's work focuses on a family of contaminants called per- and polyfluoroalkyl substances (PFAS). Used as water repellents and flame retardants, PFAS permeate the blood of 98 percent of Americans and nearly every habitat on Earth, yet there are large gaps in our understanding of the occurrence and effects of these contaminants.
"Over 4,000 PFAS chemicals have been produced by industry, yet only two of these have received appreciable research attention or regulatory action," says Robuck.
Robuck, from Chadds Ford, Pennsylvania, studies the bioaccumulation of PFAS in wildlife, specifically, seabirds called great shearwaters, in the Stellwagen Bank National Marine Sanctuary in Massachusetts Bay.
Working with her graduate advisor, GSO Professor Rainer Lohmann, she is also in the Sources, Transport, Exposure and Effects of PFAS (STEEP) Superfund Research Program at URI.
"I chose GSO after my campus visit. I had been applying and interviewing with a few other programs, but GSO is stunningly beautiful and URI seemed like a perfect blend of cutting-edge and competitive science, with a friendly campus community."

–Anna Robuck, Ph.D. candidate
"Since I arrived, my advisor and the wider GSO community have been extremely supportive. They helped me identify TA and RA opportunities to fund my studies and helped me apply for other grants and fellowships."
Robuck received the National Oceanic and Atmospheric Administration's Nancy Foster Scholarship, a highly competitive program that supports women and diverse individuals who wish to pursue an advanced degree in marine sciences.
Her commitment to the field extends far beyond her own education and research. She serves on the national steering committee for the Society for Women in Marine Science and acts as the editor-in-chief for oceanbites.org, which translates ocean science research for the general public.
Robuck's CV promises she'll be a force of nature.