The College of the Environment and Life Sciences
Exploration and Discovery at URI
A hands-on research project helped Jahnae Drummond '24 discover more about her career goals.
Student Access
The URI Learning Experience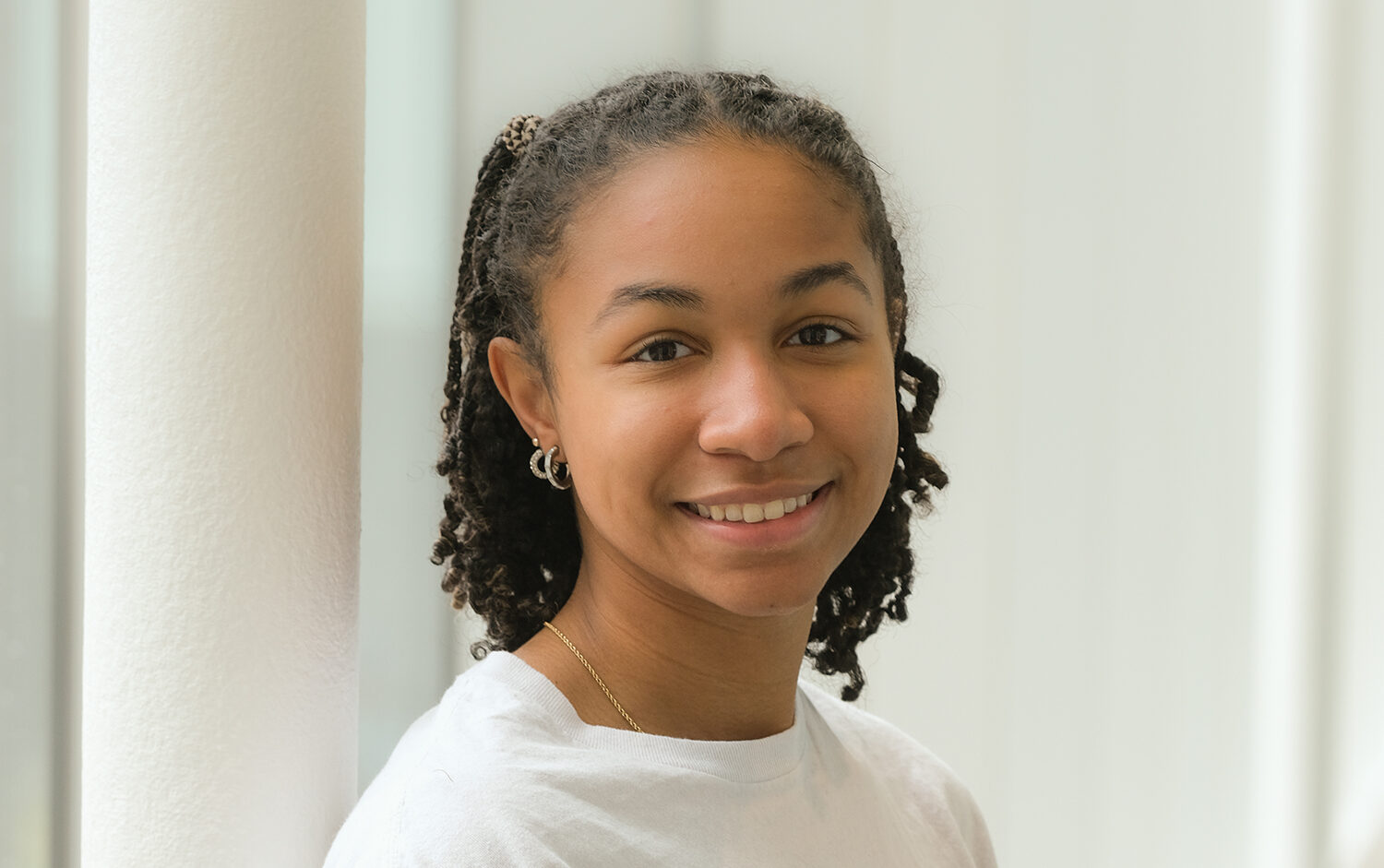 Refining Her Career Path
Marine biologists take a census of southern stingrays in the Cayman Islands using ID tags to determine the health of the population. The tags sometimes fall off, requiring the rays to be retagged. Jahnae Drummond '24 spent eight months developing a new photo identification system, similar to facial recognition software, that allows scientists to identify the individual rays without using tags.
"I came to URI to be a marine biologist," said Drummond. "I had a class with Dr. (Brad) Wetherbee and told him I would be interested in doing research with him. I spent my first-year spring semester working on this project and was then awarded a Science and Engineering Fellowship to continue the project over the summer.
"Now that I've had this experience, I've decided that I want to major in marine affairs and minor in international studies because I am very interested in how policy and culture affect the ecosystem."
Drummond, a Baltimore native, was exploring colleges when she discovered URI. "I selected URI because of the scholarship they offered and its proximity to the ocean," Drummond said.
"The RhodyNow Scholarship made URI affordable for me and my family. I couldn't have stayed here without the support, and I love URI. I've gotten to know so many different people from the different classes I've taken and the different organizations I've joined."
Drummond is a member of the gymnastics club and the Seeds of Success and was a member of the Marine Science Society and the Shark Club. "I've taken on a lot of responsibility, and I ask for opportunities."
Her research project taught her the importance of being intensely focused for an extended period of time. She worked as the assistant coordinator of the Science and Engineering Fellows with Assistant Dean Michelle Fontes in the summer of 2022.
"I used to be shy, and now URI has opened so many opportunities for me. I can't wait to see what's ahead."