Leadership in action
Alumni are driving the success of the University and the Campaign for URI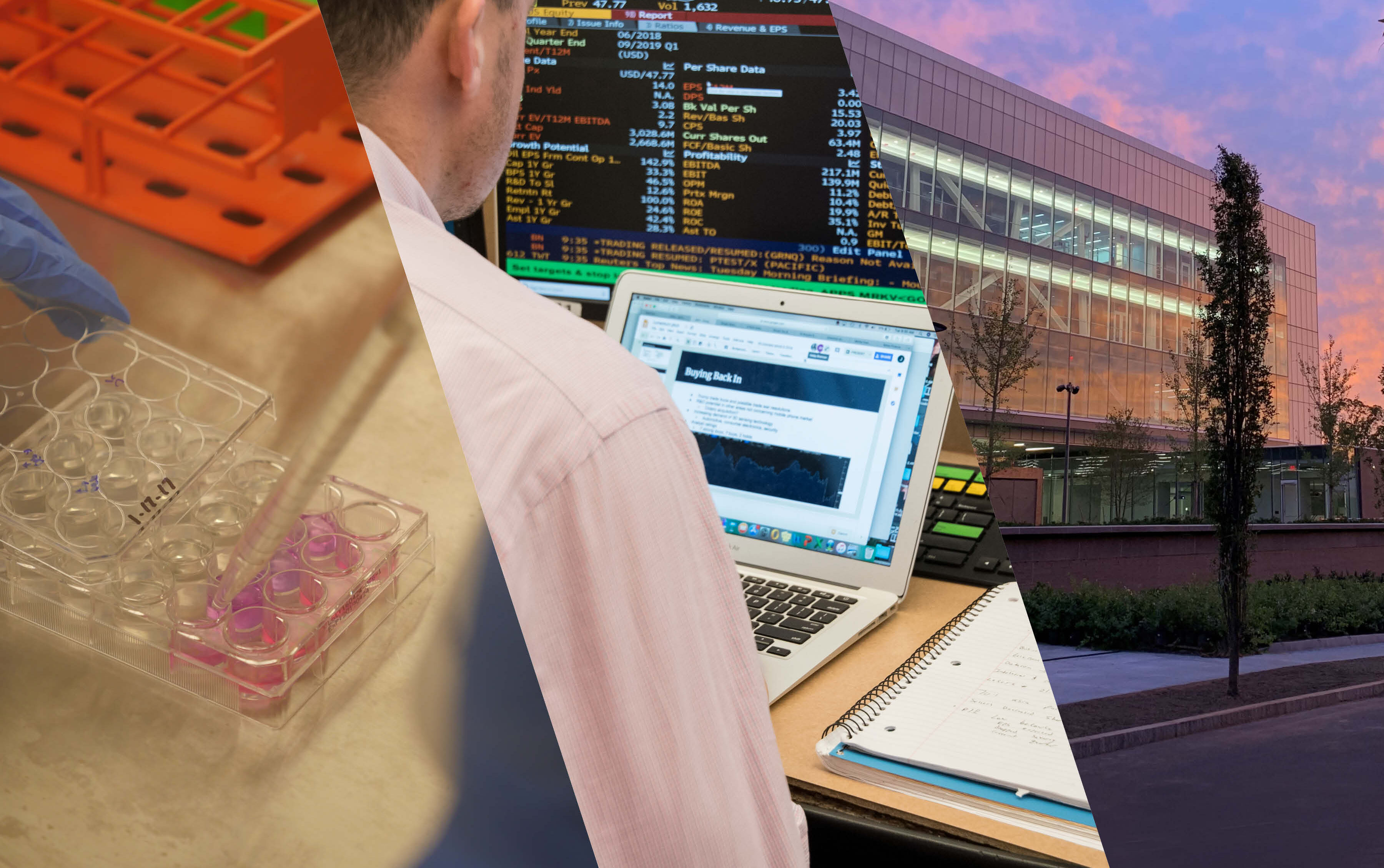 Leading Alumni Set the Tone
In a broad sense, the campaign is about empowering students to achieve their full potential and ensuring that the University educates responsible leaders, accelerates collaborative innovation, and drives discovery. The participation of our whole community and contributions of all types and sizes will make this possible. A trio of alumni who serve as volunteer leaders at URI have set the tone in a way they hope will inspire others.
Thomas M. Ryan '75, Hon. '99, Alfred J. Verrecchia '67, MBA '72, Hon. '04, and Michael D. Fascitelli '78, Hon. '08 have each served on the University of Rhode Island Foundation & Alumni Engagement Board. Both Ryan and Verrecchia have chaired that Board, and Fascitelli served as campaign chair during the quiet leadership phase of the campaign.
Ryan and his wife Cathy, Verrecchia and his wife Geraldine, and Fascitelli and his wife Elizabeth, have made the three largest campaign gifts to-date. Their leadership and contributions were essential as the University kicked off the public phase of the campaign with $175 million already raised toward the $250 million goal.
The Ryans made a gift of $35 million, the largest private contribution in the University's history, and it brought their cumulative giving total to URI to more than $56 million.
The vast majority of their gift will provide transformational funding for academic purposes, including an expansion of research and teaching capacity at the Ryan Institute for Neuroscience and the creation of a scholars program to attract high-performing students. They also initiated a $1 million challenge to inspire community support for a new basketball training facility for the men's and women's teams.
Ryan is former chairman, president and CEO of CVS.
The Verrecchias' gift of $15 million is designed to elevate the prominence of the College of Business. They created a scholarship for high-achieving students, a fund for students pursuing competitive internships, a faculty chair as well as a professorship in artificial intelligence and business analytics, and an emerging technology fund.
In honor of the Verrecchias' transformative gift and years of dedication to URI, the University will establish the Alfred J. Verrecchia Center for Business Excellence, which will be a hub for teaching, learning, and research, meant to inspire the exchange of ideas and an entrepreneurial mindset.
Verrecchia's career spanned 50 years at Hasbro, Inc., including serving as CEO and chairman.
The $10 million gift from the Fascitellis supports facilities and programs at the College of Engineering. Half of the gift funded lab and research equipment for the new building and the remaining $5 million established an endowed fund for dean's priorities. In honor of the gift and of the Fascitellis' longstanding commitment to the University, the new engineering building was named The Fascitelli Center for Advanced Engineering.
Michael Fascitelli is a managing partner of MDF Capital and the Imperial Companies. He is the former president and CEO of Vornado Realty Trust and former president of Alexander's, Inc.