Living the Dream
Matthew Madrid '24 finds his place at URI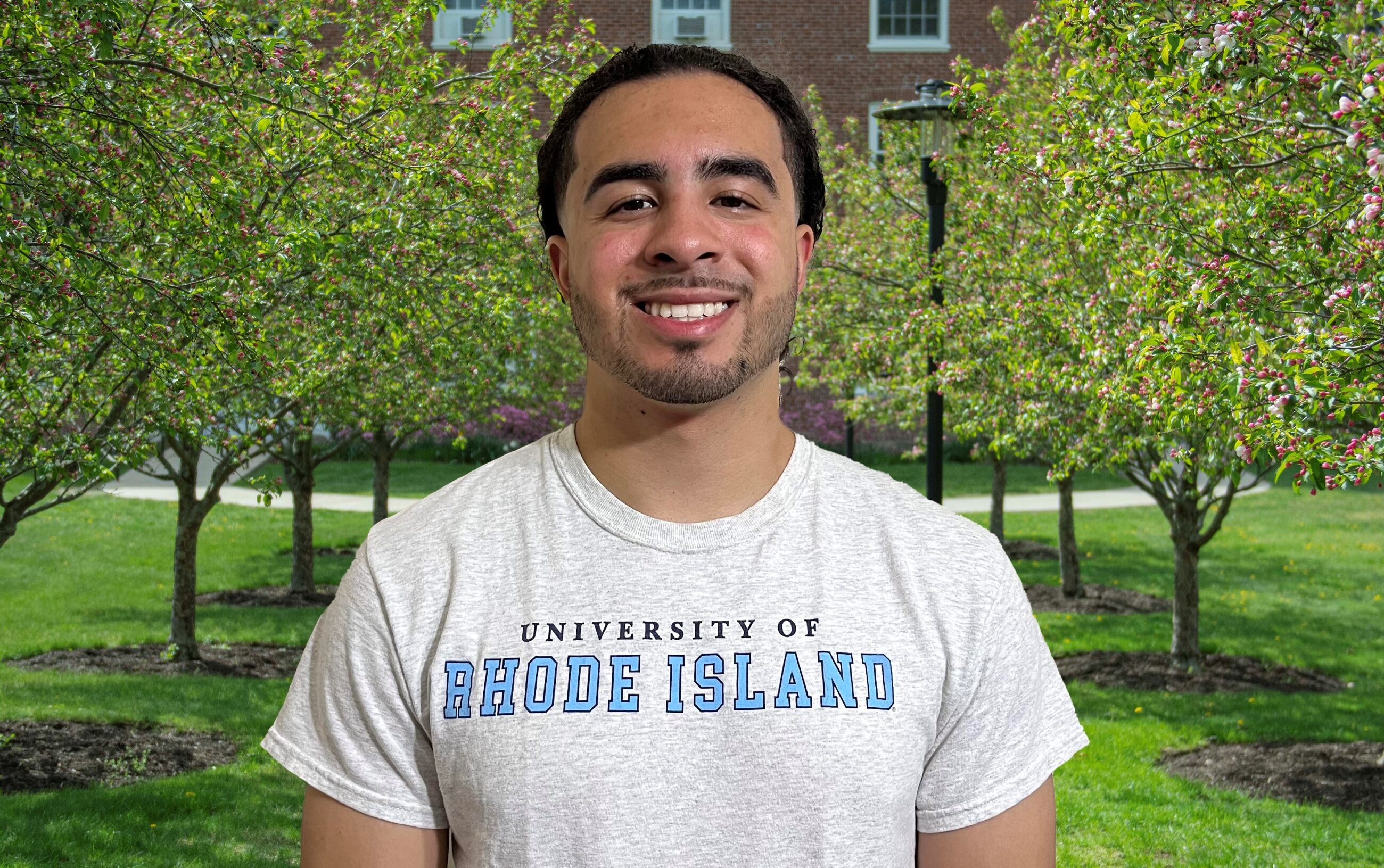 Matthew Madrid's parents emigrated from Colombia, had two sons, and built a life in Rhode Island. Both parents work in manufacturing, and attending college wasn't an option for them. They had higher hopes for their sons.
"I grew up in Central Falls and my dad wanted me to go URI because of how prestigious it is to him," said Madrid '24. "I came in as an undecided business major and chose marketing at the end of my sophomore year. I am also taking courses in public relations, which I really enjoy.
"The scholarship I received provided me with the opportunity to come here and helped my family. My brother is still in high school and plans to go to college too. We are all so grateful."
When Madrid arrived on campus in 2020, the Covid pandemic dramatically altered the typical college experience.
"What I'm living now is what I've wanted since the day I set foot on campus for my tour," he explained. "I very much appreciate where we are now as a community after the pandemic.
"The business faculty are great. I've had some really cool professors who truly care about students as individuals and how we're doing."
Working as a tour guide during the school year and as an orientation leader during the summer introduced Madrid to a wide variety of people and enabled him to demonstrate his enthusiasm for the University. He loves meeting new people at the open houses and welcome days.
"My experiences at URI have made me more responsible," said Madrid. "I've become more determined to go after what I want, and I look forward to working in a company so I can shape and impact their brand image. I realize I need to be patient with my journey and look at the whole picture."
Madrid knows he is on the journey of a lifetime.