The College of Business
Preparation meets opportunity
Verrecchia Scholar Morgan Prior '24 wanted to be challenged academically and have an amazing college experience.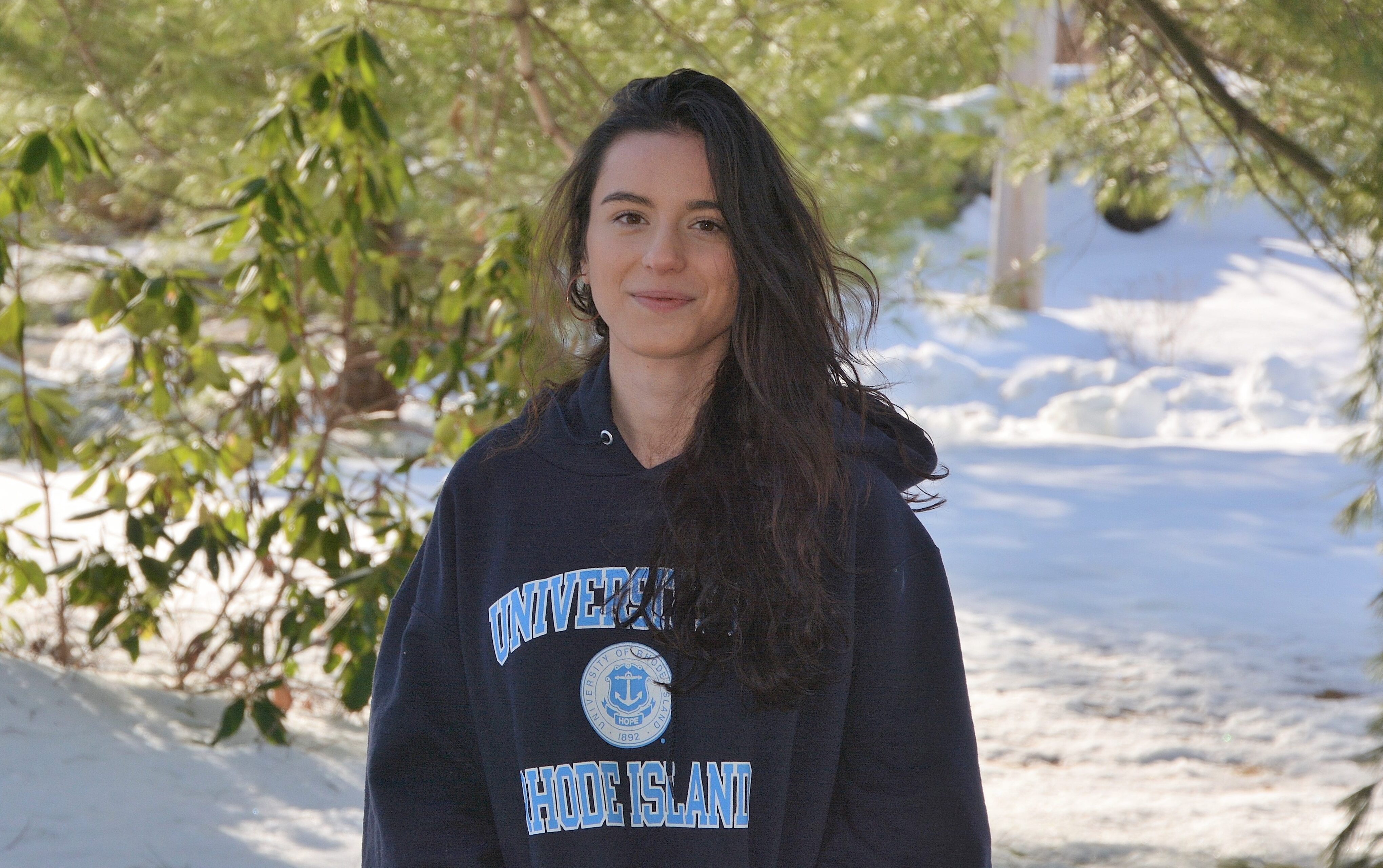 Choosing URI was easy
"My mom and dad went to URI and they used to drive us by campus and show where they met," said Morgan Prior '24. "I always considered URI a fabulous option for college."
Prior had her choice of a number of colleges. She had built a terrific academic resume with an outstanding GPA. She participated in clubs like Technovation Girls, Invest in Girls, and Future Business Leaders of America, and ran track. She worked, and still works, coding in a tech firm.
It was the Verrecchia Scholars Program at URI that made her choice easy. She's double majoring in finance and math, with a minor in computer science.
"I wanted to go to a place where I'd be challenged and surrounded by people who are smarter and more talented than me so that I could learn from them," said Prior. "I weighed the cost of college in relation to the college experience. The Verrecchia Scholars program allowed me to achieve my academic dream and not have crippling debt when I graduate."
Because she started at URI during the pandemic, Prior decided to commute from home rather than live on campus. She's looking forward to living on campus, and the Verrecchia Scholars program has offered unique opportunities to connect with others in the meantime.
"The cohort model that Verrecchia Scholars have with the Ryan Scholars means that I've gotten to know 13 other first-year students who are really smart, passionate, and talented," stated Prior. "Also, having someone as successful as Al Verrecchia as a mentor is a rare opportunity. We met the Verrecchias, got to ask questions, and got to know them.
"Despite the difficulties of COVID, the deans of the College of Business put together an awesome dinner, which was one of the highlights of my semester. The fact that I will participate in CEO roundtables and get to study abroad during J-term are amazing opportunities provided by this program."
In addition to her studies, Prior joined RAM Hacks, the computer science club, and plans on joining URI's RAM Fund (a student group that manages investments) next year, as well as participate in hackathons through the Launch Lab and Innovate@URI.
"The Verrecchia Scholars Program means I'll have more options when I graduate. I won't have to take the first job offered or take a job to pay back loans. I can choose a job that offers me the intersection of finance, analytical thinking, and making a positive contribution to my community."
*The Verrecchia Scholars Program, which provides a four-year scholarship including tuition, fees, housing, dining, books, and one global winter travel J-term experience and enrichment opportunities, was established by Alfred J.'67, M.B.A.'72, Hon. '04 and Geraldine Verrecchia as an endowed fund that will enhance the ability of the College of Business to attract and retain the most outstanding students.