The College of Business
Verrecchia Scholar thrives on excellence
Jordan Furman '24 is one of the Verrecchia Scholars who entered URI in fall 2020.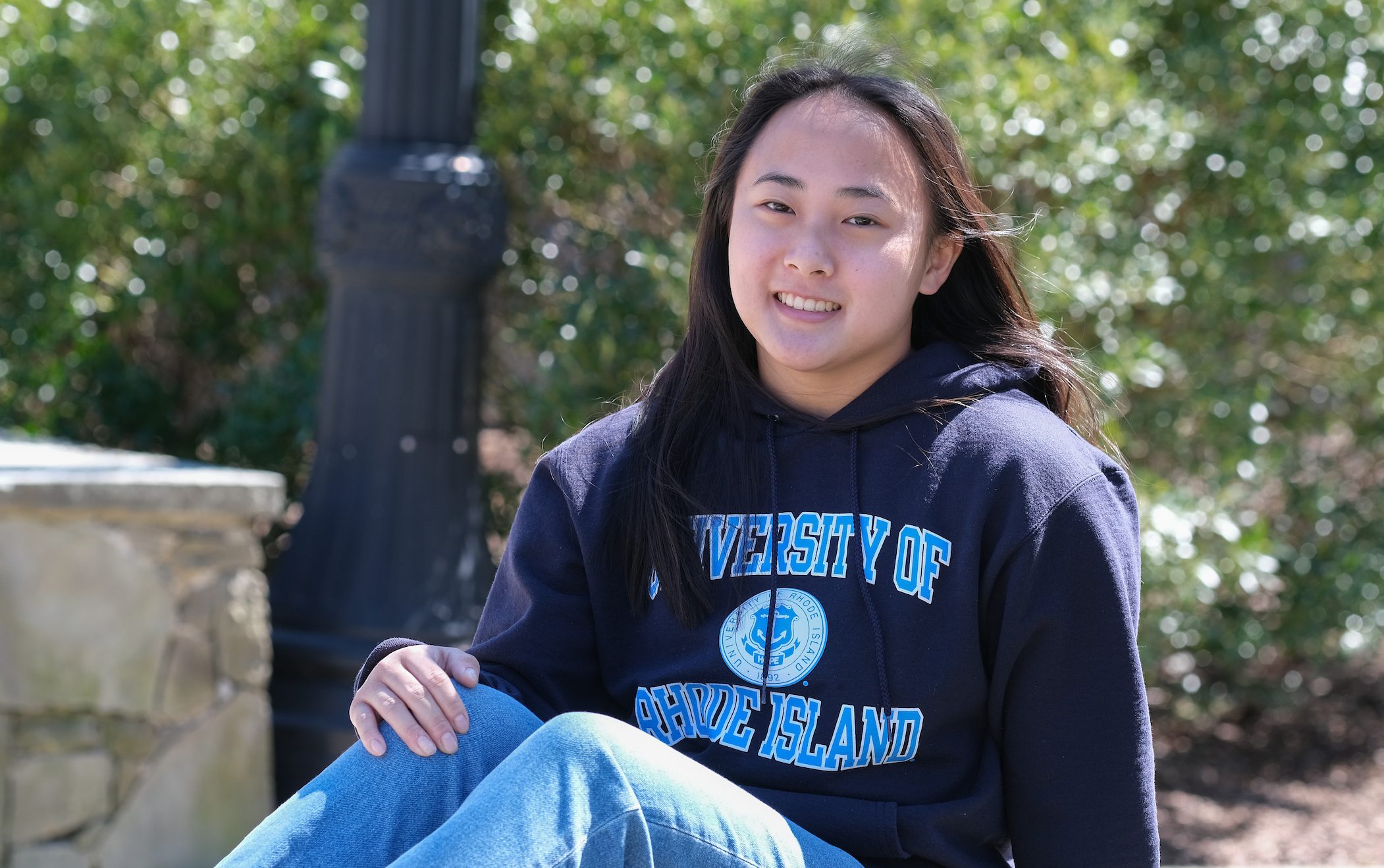 Verrecchia Scholar makes the most of URI
While her first year of college has been non-traditional, Jordan Furman '24 is still enthusiastic about her experiences URI.
"Everyone has been so welcoming," said Furman. "I've already developed close friendships in spite of the challenges like everyone wearing facemasks and not eating together in the cafeteria."
Furman, from Chadwick, New Jersey, is an accounting and communication studies double major and a member of the first cohort of Verrecchia Scholars. There were a lot of college options for Furman, a competitive athlete and a talented musician who excelled academically. She wanted a college that would challenge her, and she didn't want to bury herself in debt.
"I visited URI in my junior and senior years, and I loved the atmosphere and size of the campus. I could definitely envision myself attending," said Furman.
"When I was offered the Verrecchia Scholarship it was something I could never pass up. The financial support and academic offerings aligned with my interests and career goals."

–Jordan Furman '24
The Verrecchia Scholarship, established by Alfred '67, M.B.A.'72, Hon.'04 and his wife Geraldine Verrecchia, provides four years of tuition, room and board, fees, books, and numerous other benefits to a cohort of students in the College of Business.
"During my first semester, I enjoyed all my classes, and particularly my ethics class with Professor Reed," said Furman. "I also participated in the Leadership Institute, which helped me develop leadership skills and introduced me to people with similar interests.
"Through the Verrecchia Scholars program I have access to a personal career coach, internship mentoring and placement, and regular exposure to business leaders. I will have the opportunity to study abroad for J-term and I'm considering South Korea to study business analytics or Belize to study communication."
Furman also joined the URI cheerleading team, an interest she had pursued at the competitive level throughout high school. And she's planning to join other URI clubs that pique her interest or that will help her achieve her career goal to work for one of the big four accounting firms.
"After just one semester I feel more independent," said Furman. "I'm aware of the importance of my decisions in order to achieve my goals."